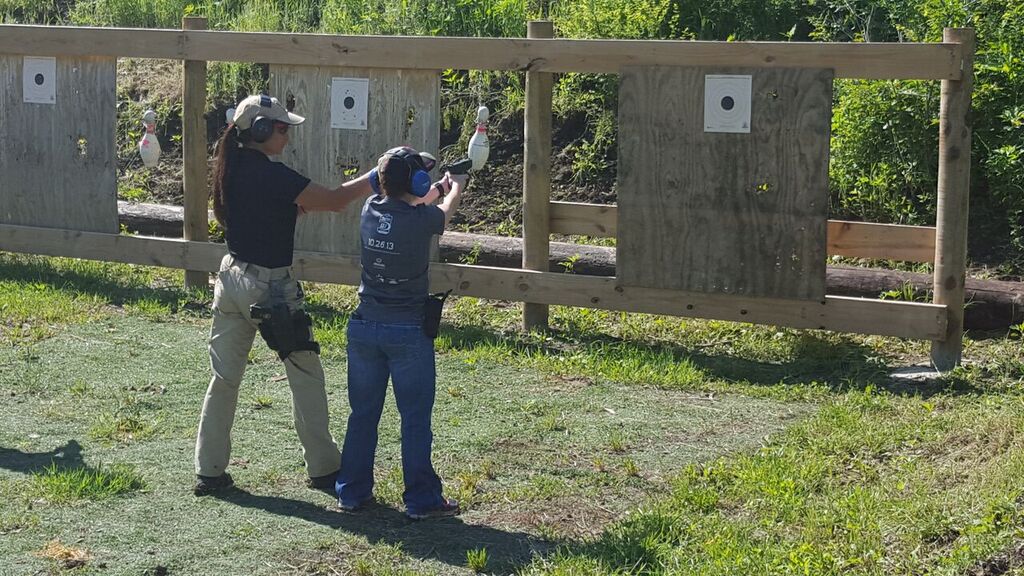 STRAP ON YOUR HOLSTERS AND SIGHT IN THOSE GUNS – IF YOU WANT TO LEARN THE BASICS TO BE A GREAT SHOT, THIS CLASS IS FOR YOU!
April 28, 2018 @ 7:00 am

-

11:00 am
This class is specifically designed for novice shooters who want to learn from A – Z, how to safely handle a hand gun and how to shoot accurately. It is the perfect precursor class for those hoping to obtain their License to Carry. With no bad habits to break, this group will dominate the shooting game! Taught by FBI Firearms Instructors with over 20 years of experience teaching FBI Agents to shoot, come prepared to gain knowledge and confidence as you send bullets down range and with a little luck, one of you will be TOP GUN!
PACKING LIST: You will need a handgun, 200 rounds of ammunition, a holster, a belt, long pants (cargo pants recommended), close toed shoes, eye protection, ear protection and water.
Packing list items may be provided upon request; there is a $25.00 charge to provide a handgun. Ammunition is also available upon request at $20.00 per box, for high grade ammunition. You must pre-order.
Already selected for Training?
Congratulations! Please click here to pay your $100 non-refundable deposit.